Great food and music are part of the line-up
Fine & Faire Food
Attention Foodies! (and everyone else who just likes to eat) Find a myriad of dining options to satisfy everyone's taste. Want to try a dish prepared by a professional chef? Visit ChefScape. Just want a hot dog a beer and some kettle corn? We've got you covered. Find local foods to eat at the Fair and take home.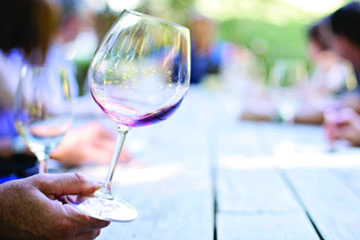 Wine & Beer in the Meadow
Enjoy an adult libation while enjoying the Waterford countryside. Several local wineries and breweries will be serving in the Wine and Beer Meadow. Have a tasting, a flight of beer or wine, or purchase by the glass and buy some to take home.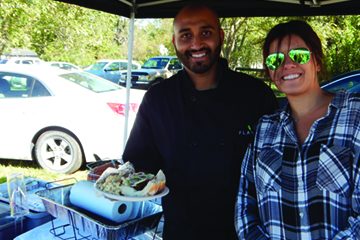 Local Agriculture
Waterford has a rich history with the land and the 19th century Schooley Mill Barn – originally a grist and sawmill, during the Fair you will find agri-artisans and farmer's wares in the barnyard and the Fine Art Exhibit and Art Mart in the barn.