"A good picture is equivalent to a good deed." ~ Vincent Van Gogh
The Waterford Fair invites you to participate in the 2017 Fine Art Exhibit and Sale, a Waterford and Loudoun County tradition!
The Waterford Fair Fine Art Exhibit is a judged show. There is a limit of two entries per artist. Prizes will be awarded. Artists of all skill levels are welcome to submit images for exhibit and judging. The Art Mart will display works for Sale Only and not for judging. Art Mart prices must be $450 or less per piece..
This year, the exhibit will again be held at the Schooley Mill Barn adjacent to the Art Mart.
To prepare your entry, simply follow the three steps listed below. If you have any questions please email us, Scroll down to view the prospectus.
Apply and pay the entry fee of $30 in one easy form. Limit two entries per artist.
Print labels to attach to the front & back of your work.
Sign up to volunteer easily with SignUp Genius!
Artwork will be judged according to the category submitted and for Best in Show, Best Waterford Scene and Best Loudoun Artist.
Winners of each category, will receive a blue ribbon and prizes. Red, yellow, and white ribbons will also be awarded for second, third and honorable mention.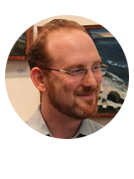 Judge
This year our Judge will be Glen Kessler. Glen Kessler is the Founder and Director of The Compass Atelier. He has taught at the university and community level for nearly 20 years. He has a BFA from MICA and an MFA from New York Academy of Art. His artwork is internationally collected and awarded. For more visit www.GlenKessler.com
Deadline for submission
Wednesday September 27 by 5pm.
Drop-off
Artwork must be delivered to the Schooley Mill Barn in Waterford, Virginia on Friday, September 29 or Saturday, September 30, 2017 between 10:00 AM and 2:00 PM on both days.
Pick-up
Artwork that is not sold must be removed from the Schooley Mill Barn on Sunday, October 8 between 5:00 and 6:00 pm or on Monday, October 9 between 10:00am-1:00pm or between 4:00-7:00pm
PROSPECTUS
Entry Form Submission and Payment
NEW – The entry form must be submitted online and received by 5pm on Wednesday, September 27, 2017 to guarantee entry.
• Please use the guidelines below to submit your entry online.
• The entry form will be received by the Waterford Foundation and a printed copy will be available at Drop-Off (see below) to match with photographs entered.
• Please list all work judging and for sale only on the Entry Form. Enter "NFS" in the price column of exhibited work that is not for sale. Please Use the Separate Art Mart Form for work priced below $500 that is for Sale Only at the Art Mart.
• If you must mail your entry, it must be received by September 27th. Print out form and mail it to: Waterford Foundation, Inc.
P.O. box 142
Waterford, VA 20197
ENTRY FOR EXHIBIT AND JUDGING
• A maximum of two pieces may be entered for exhibit and judging, whether or not they are offered for sale.
• You may enter any category. Please indicate if your piece is a Waterford Scene and if you are a Loudoun Artist on the form for each piece.
• All artwork must be original and created within the last two years.
• All artwork must be matted, framed, and ready to hang. Gallery-wrapped canvases with finished edges are also accepted. All works must have screw eyes or D-rings and wires attached. No saw tooth hangers! No wet paintings
• Artists who submit work for exhibit and judging may also enter works for sale at the Art Mart. Please fill out submission form for the Art Mart separately. All Art Mart fees also apply. 25% commission is charged on all work sold; payment will be mailed no later than November 28, 2017.
• The total outer dimensions of the piece must be no larger than 144 inches (e.g. 36" x 36"or comparable).
EXHIBIT CATEGORIES
• Painting: oil or acrylic painting
• Watermedia: watercolor, gouache or other water media painting
• Color Drawing: pastel, colored pencil and color drawing media
• Drawing: Graphite, charcoal, ink, other black and white drawing media
• Mixed Media: more than one media, block print or collage
• Sculpture: 3-dimensional art
Special Category Requirements
In ANY Category work may be considered for Best in Show, Best Loudoun Artist or Best Waterford Scene. To be considered you must:
• Indicate on front card that you are a Loudoun artist. Live in Loudoun, the work is of a Loudoun scene. Indicate the location on the back of the piece.
• Indicate on front card that this is a Waterford scene and indicate the location in Waterford on the back of the piece.
• Artwork must have been created within the last two years.
• Not be reentered from previous Waterford exhibits.
• No photomechanical reproductions or computer-generated or artificially altered work (in part or in whole) will be accepted, the artist's hand must be evident in all work.
• Images may be used by the Waterford Foundation and Fair for promotional purposes only. However, the entrant maintains his/her ownership and reproduction rights.
• To determine category, your art should be primarily the media listed. As artists, the same media is often used in a different manner. For instance, a pastel drawing that has a water media underpainting would still be considered a pastel. A watercolor that has some colored pencil detail is still water color. Acrylics can be used traditionally like oils or with water as a medium on paper as water media. The rule of thumb is to put it in the category that is it is primarily or 80% that media. If it is more a 50-50% or 60-40% it becomes a mixed media piece. If you have a question concerning the category of your piece, contact Lis Zadravec directly at [email protected] and put Waterford Category in the subject line.
ENTRY FOR SALE ONLY - PLEASE FOLLOW THIS  ART MART APPLICATION LINK
STEP 1 - PAYMENT
The fee to enter is as follows:
• Entry for "exhibit and judging" or one or two pieces of artwork - $30
• Works for "sale only" at the Art Mart are $30 for lot, entry application and fees to the Art Mart are separate and can be found at waterfordfairva.org.
• Click here for payment.
STEP 2 - LABELS, SIGNATURE AND TITLES
• The artist is required to fill out one online Label Form for each piece entered. Label Forms can be found as a fillable PDF ONLINE HERE. Please print the label(s) and secure the appropriate label to the front & back of your artwork. Labels are formatted to print on cardstock and then cut the labels to size. Your computer may open a print dialog box immediately upon opening. If this occurs, close the print dialog box and fill out the pdf. Save the filled in form and print. You may have to save the form before filling it out if writable fields do not appear.
• Please affix the label marked for the back of your entry, securely to the upper left corner of the back of your entry.
• Tuck the front label in the lower left corner of the frame on the front of your entry.
• Only properly labeled work that matches the entry form will be accepted at check-in.
STEP 3 - VOLUNTEERING
All Artists are encouraged to volunteer a minimum of one four-hour shift during the Fair. Volunteer opportunities include Fine Art Exhibit desk (answer general queries and log sales of artwork) during the Fair and Varnishing Night; set up or breakdown, and other tasks related to the Exhibit. There is also the Donations volunteer position which is a task gthat can be accomplished between now and mid September.. Securing four donations equals a four hour shift.
As thanks, volunteers will receive a free Fair entry ticket in addition to the ticket the artist will receive for entering the show. Please sign up to volunteer on our Sign-Up Genius Form.
LIABILITY
The utmost care will be taken of all work submitted. However, the Waterford Foundation, Inc. and any of its volunteers are not responsible for loss or damage to artwork from drop off to pick up and assumes no liability for works not collected on the specified dates. All work is entered at the owner's risk. It is up to the artist to insure his or her own work. The Waterford Foundation reserves the right to reject any entry or determine thee category it is entered in.
FINE ART CHAIR
Lis Zadravec
For general questions regarding filling out forms or payment contact the Waterford Foundation at (540)882-3018 ext. 4 or email [email protected]
For questions specific to artwork categories or volunteering you may contact Lis Zadravec at [email protected]
DIRECTIONS TO THE SCHOOLEY MILL BARN
The entrance to the Schooley Mill Barn area is just off the intersection of Janney and Factory Streets. Follow the signs to the barn.
From Leesburg, Virginia: go west on Rt. 7, 2 miles to Rt. 9. Go right at the end of the ramp, drive ¼ mile to the signal and turn right on Rt. 662 (Clark's Gap Rd.) As you enter Waterford turn left on Factory Street. At Janney turn left, follow road, curving to the left. Schooley Mill Barn (red, 'L' shaped) will be on the left.