Watch, participate and have fun!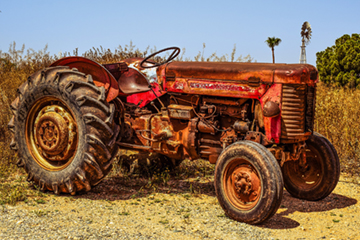 Antique Farm Equipment
A wide variety of antique farm equipment, tools and machinery will be on display at the Fair. Adults and kids marvel at the way "things used to be done." Demonstrators are on hand to show how the equipment works and supervise as fair-goers get to try a few things themselves.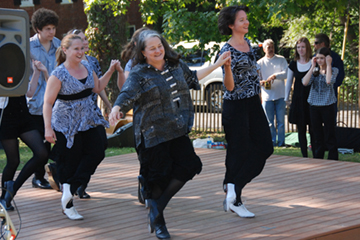 Dance Exhibitions
Local dance schools and groups perform at the fair entertaining fair-goers with period style dances and music.
Reenactors
Several reenactment groups will be encamped at the Fair allowing fair-goers to see their displays and talk with them about the groups they are representing such as Civil War soldiers and the Hessians. A skirmish is staged near the Schooley Mill barn. Check the entertainment schedule for times.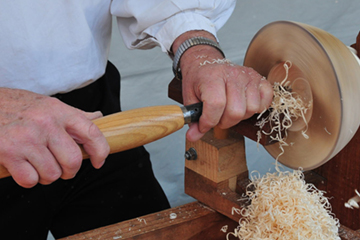 Craft Demos
Craft demonstrations are ongoing throughout the Fair. As part of the education mission of the Waterford Fair, juried artisans spend a large part of their day demonstrating and explaining their craft and interacting with fair-goers. Many have activities especially for children.
Children's Activities
Not only is the Fair educational for children, it is fun! Kids get to try hands-on activities and get some things to take home in addition to all the great food, entertainment and things to see in the village of Waterford.
Entertainment
Strolling troubadours, magicians, mimes, a one-man band ...kids and adults will be thrilled with the variety of entertainment available each day of the Fair.